Static Electricity & Mixing Processes in Hazardous Areas
​
Wed 19th of DEC 2018
BOOK NOW
Spaces are limited
Wed 16th of JAN 2019
BOOK NOW
Spaces are limited
Lightning.
Why Earthing is Critical
​
Australiasian Oil & Gas Expo

2019
March 13th to 15th 2019
Perth Convention Centre - Perth WA
​
SEC & LPEPC will be exhibiting at AOG.
Stand J29 - Asset Integrity Zone
Behind the Cummins Stand.
On display will be Newson Gale demonstration equipment and Alltec demonstration equipment including Retactactable Bypass Conductor technology.
Call us to book a meeting time
+613 5977 5920 or feel free to just drop in
IDC EARTHING
CONFERENCE 2019
April 19th 2019
Venue TBA - Perth WA
​
SEC/LPEPC will present a three hour workshop covering two recent explosions specific to static electricity and lightning. Cem Novella will take the attendees on a journey through post incident investigation and isolate some of the risks and poor control methodology to better understand why static electricity and lightning are so insidious.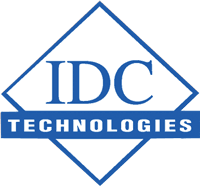 STATIC ELECTRICITY & LIGHTNING CONFERENCE 2020
February 13th & 14th 2020
Mornington Golf Club Victoria
Don't miss out on the only Australian & New Zealand conference dedicated to static electricity control and lightning protection in hazardous & non hazardous classified areas. Information, Innovation & Inspiration. Before you plan your next project visit Static Electricity & Lightning 2020.
For more information visit:
Centre for Static Electricity & Lightning Protection.
For more information visit:
IDC Technologies
For more information visit:
aogexpo.com.au